History of Foundation One Bank
In 2007 a group of Omaha investors determined that the Omaha Metropolitan Area had a need for a community-owned bank. At that time most of the banks operating in this market were owned and controlled either by national companies, or by 1 or 2 families. With that as a core belief, the group set out to raise at least $10,000,000 to charter a new bank.
Randal Burns, a 50-year veteran in banking, who had opened multiple new banks previously was brought in to author and carryout the plan for the new bank.
In late 2007, with challenges in the economy and especially the banking sector, the FDIC created restrictions preventing new banks from starting. Instead Foundation First Corporation, our bank Holding Company was able to purchase an existing bank, i.e. Western State Bank, in Waterloo, Nebraska to allow for Foundation One Bank to become a reality.
Western State Bank was acquired on January 30, 2009 to provide clients an exceptional, unexpected experience with a dedicated, long-term team of professionals who personally care about every client and each other.
As part of the purchase, the name of the bank was changed to Foundation First Bank. On February 15, 2010 Foundation First Bank opened its first full-service branch in Omaha at 4141 N. 156th St with relationships as the cornerstone of the bank. The bank changed its name to Foundation One Bank on August 14, 2014 and in February 2018 opened an additional full-service branch in Omaha at 17445 Arbor St.
Our Mission
To provide an unexpected experience by offering exceptional, personalized service and valuable financial advice.
Letter from the Chairman/CEO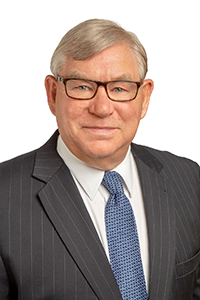 Greetings from Foundation One Bank. We very much appreciate your review and usage of our website. Since 1905 our bank has continually existed and served the residents around Douglas County Nebraska. Our focus has been to provide an unexpected financial experience by offering exceptional, personal service along with quality products and services.
For more than 10 years Foundation One has been able to achieve one of the fastest growth rates in our state while maintaining a financial strength which has allowed Bauer Financial (a National Bank research firm) to award us with a 5-star Superior rating.
We look forward to serving you! As a current client thank you for your support! If not currently a client we sincerely ask that you give us the opportunity to show you our difference!
Best wishes to all,
Randal J. Burns
Chairman/Chief Executive Officer